What to wear to your newborn photo session
If you've reached this page, chances are you are booked for a newborn photo shoot and you're trying to figure out what to wear for your upcoming newborn photos!
1. start with one outfit first
Usually this is mom's outfit since she just had the baby and is going to need to be the most comfortable. For comfort, I always suggest my moms choose a dress so it's easy to get in and out of and won't require any squeezing around the tummy and body. If you want to choose pants, I would recommend a stretchy dress pant style for the same reasons.
2. Keep it casual and comfortable
Depending on who's in your family and if you've got other children, you're going to want to make sure everyone is comfortable. Newborn sessions are long and these can mean a lot of waiting. Opt for comfortable shoes and clothes that won't wrinkle easily.

3. Choose neutral COLOR PALETTES
When we choose photos for our families, usually that means we are choosing colors that will look nicely displayed on our walls and in our homes. Neutral colors work best for families so that baby and the emotions are the focus. You don't want the focus to be bright and bold patterned colored clothing. Solid pieces work best layered in coordinating colors. Please reconsider matching colored clothing pieces so each individual stands out in the image. Remember that clothing choices go out of style, so choosing classic neutral clothing expands the life of your photos so they won't feel dated sooner.
Some shopping options to consider: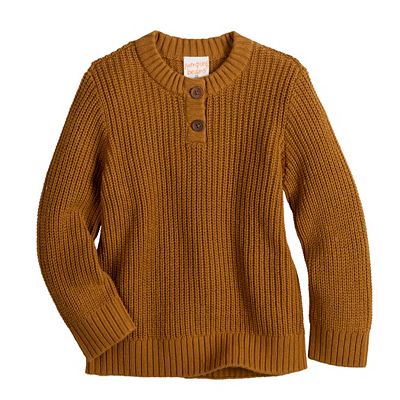 https://www.kohls.com/product/prd-5601604/boys-4-8-jumping-beans-henley-sweater.jsp?prdPV=6